Published Thursday, September 2018
Libby McAvoy joins WITNESS as Video as Evidence Legal Fellow
WITNESS is pleased to announce Libby McAvoy as a Video as Evidence Legal Fellow. The Video as Evidence Program collaborates with activists, human rights lawyers and international justice organizations to enhance the evidentiary value of video captured in the field. It includes the Video as Evidence Field Guide, a source for citizens, advocates and lawyers using video in human rights investigations and court cases at local, regional and international levels.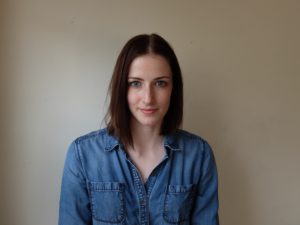 For WITNESS, Libby will be developing the Video as Evidence Program's guidance on using video to support justice and accountability for sexual violence crimes. She'll work with our partners, peers, and other experts in this field as we continue to update and expand our available resources.
Libby is currently pursuing her JD at Columbia Law School while focusing on human rights and international criminal law. At CLS, Libby is a student participant in the Human Rights Clinic as well as Co-President of the Society for Immigrant and Refugee Rights (SIRR).
Libby earned her B.A in French and International Relations from Tufts University. There she received highest honors and the Ivan Galantic Special Achievement in Humanities Prize for her thesis on photographic evidence of the visible impacts of war crimes on the human body and analysis of how the construction and distribution of these images impact global understandings of mass atrocities.