Published Friday, August 2016
WITNESS' Executive Director Honored in The Fourth Annual '40 Women To Watch Over 40' List
WITNESS' Executive Director, Yvette Alberdingk Thijm, was recently honored in The Fourth Annual 40 Women to Watch Over 40 List. The list celebrates the accomplishments of women over 40 who are dispelling the notion that the ability to create change and innovation is reserved for women within their 20's and 30's.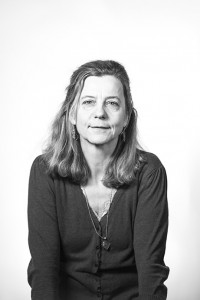 The list named many notable changemakers over the age of 40 who are creating impact in different fields of work including technology, media, and human rights and forging the way for younger women to thrive in these fields as well. The honorees were selected for being positive role models and for taking on new challenges as well as for reinventing themselves throughout their careers.
As the Executive Director of WITNESS, Yvette advocates for and advances global human rights through the use of media and technology. She has been a long-time champion of empowering everyone to stand up for human rights and has been a leader and strategist in social change.
Join us in congratulating Yvette on this well-deserved honor for all her work at WITNESS and beyond!
To read more on 'Forty over 40' and on WITNESS' Executive Director, click here.