Published Wednesday, September 2015
Why This Human Rights Law Student is Running the Marathon
Since 2010, WITNESS has participated as an official Charity Partner in the New York City Marathon. Each year, we bring together dedicated runners of all ability levels to run their hearts out and support human rights change.
We are proud to be participating again in the 2015 TCS New York City Marathon. With two months to go until the big day, we took an opportunity to catch-up with Paul Strauch, a law student at Yale University who will be running for WITNESS this year.
Here's what Paul has to say about his training regimen, his motivation, and why he is running for human rights: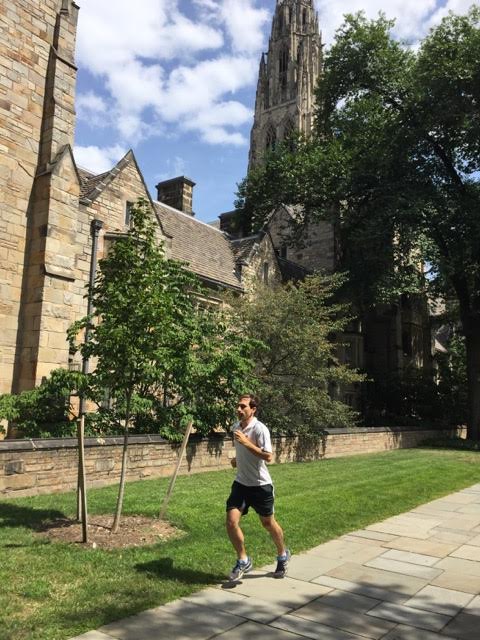 Why did you decide to run the 2015 TCS New York City marathon?
I chose to run the 2015 TCS New York City Marathon to challenge myself as an athlete while contributing to an excellent cause.  I am a serious longtime runner, a solid tennis player, and a first-time marathoner.  I have run multiple half-marathons in good time and am pleased that the NYC Marathon will be my first full marathon.  
Why are you running for Team WITNESS?
I chose to run for WITNESS because I find their work so inspiring. WITNESS serves as a voice to victims of crimes that otherwise may remain hidden, while also helping citizens capture footage that can be leveraged in the courtroom. As a law student focused on international human rights, WITNESS's mission perfectly aligns with my personal interests and professional aspirations. 
This summer, I worked for a judge at an international criminal tribunal in The Hague, Netherlands. WITNESS successfully works with local actors to make films that have been used as significant evidence in the prosecution of war criminals at such tribunals.  In doing so, WITNESS not only serves victims and helps to ensure accountability, but also contributes to the development of human rights law.
How are you preparing for the big race?
I am running the marathon with three close friends from Yale Law School. Our training regime now that the school year has started includes one 12-20 mile run per week, two 6-8 mile runs per week, and two or three days of cross training and/or short runs. My training regime began in earnest this past summer when I was working in The Hague. Upon leaving the judge's chambers each day, I went on a long run along the beach while looking out onto the beautiful North Sea and concluded the run near the Dutch Parliament .
What keeps you motivated to train?
I am very excited to run this year's New York City Marathon. I love to run, am always up for new personal challenges, and am excited to be running for an important cause directly tied to my academic and personal interest in international human rights.  I would very much appreciate your support in this endeavor!
Support Paul in his first marathon, and human rights defenders around the world, by contributing to his fundraising campaign here.
Interested in joining Team WITNESS? We have one spot left and the deadline is fast approaching on September 17. Contact alexandra@witness.org to secure your spot today!