Published Tuesday, March 2015
WITNESS' Human Rights Channel Named Finalist in 2015 Shorty Awards
We're honored that our Human Rights Channel was named one of only two finalists in the 7th Annual Shorty Awards for the 'Best in News' category.
WITNESS launched the Human Rights Channel in 2012 in partnership with Google and Storyful. The HRC works to verify citizen video so that viewers can trust what they are seeing is real; analyzes the challenges that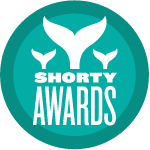 citizens face when trying to use their videos to catalyze real change; and supports citizen witnesses to use video more safely and effectively when filming for human rights.
Congratulations to all the winners, including the BBC World Service and BBC China for their winning entry #Tiananmen89 in the 'Best in News' category.  Read more about Shorty Awards here. And as always, follow us @witnessorg for updates!