Published Friday, October 2015
Look Out for These Jerseys in the 2015 TCS New York City Marathon!
This Sunday, November 1, is Marathon Day in New York City – and WITNESS is preparing to cheer on four very special runners as they blaze their way through the five boros.
Cumulatively, our team has raised nearly $11,000 (and counting) in support of human rights defenders worldwide. We certainly think that's something to celebrate…and that's before you add in the countless hours of training and hard work they've put in to get to this day.
So if you live in New York City keep an eye out for these bright orange jerseys, and give an extra cheer for our runners as they pass through your neighborhood!
Who are our fabulous runners?
The dedicated folks at Nimble Fitness are back for an incredible fifth year as part of Team WITNESS, repped by co-founder Keith Paine and studio manager Grace Shon. Past runners from Nimble Fitness – including Keith and Grace – have raised more than $18,000 for WITNESS, and we're proud to partner with them again this year.
Another WITNESS veteran is Julie Ebenstein, who returns to Team WITNESS for the second consecutive year. With an astonishing 15 marathons already under her belt, Julie fights for justice every day as a staff attorney at the ACLU's Voting Rights Project.
As for newcomer Paul Strauch, he's certainly no slouch! (In the spirit of Marathon Day, we're busting out the rhymes early). Paul studies human rights law at Yale University, and was drawn to WITNESS' work on Video as Evidence. Check out Paul's motivation for running his first ever marathon and learn how he trained for the race here.
 These runners are helping WITNESS amplify the voices of human rights defenders around the world. On Sunday, let's make sure they hear our voices loud and clear!
Check out the course map here, plus this list of NYRR's suggested cheering spots where you can get a good look at our runners! And, if you're feeling ambitious, use this app to track each runner's progress, so that you can time your celebrations accordingly.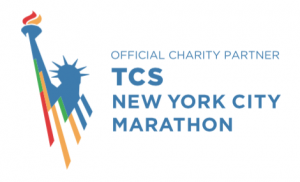 WITNESS is proud to be an Official Charity Partner in the 2015 TCS New York City Marathon, and to be part of this exciting day. Support our runners and learn more about WITNESS' participation here.
Featured image via Wikimedia Commons.