Published Wednesday, April 2015
WITNESS Around the World
WITNESS staff has been on the move the last few weeks traveling around the world conducting trainings, taking part in conferences and connecting with activists.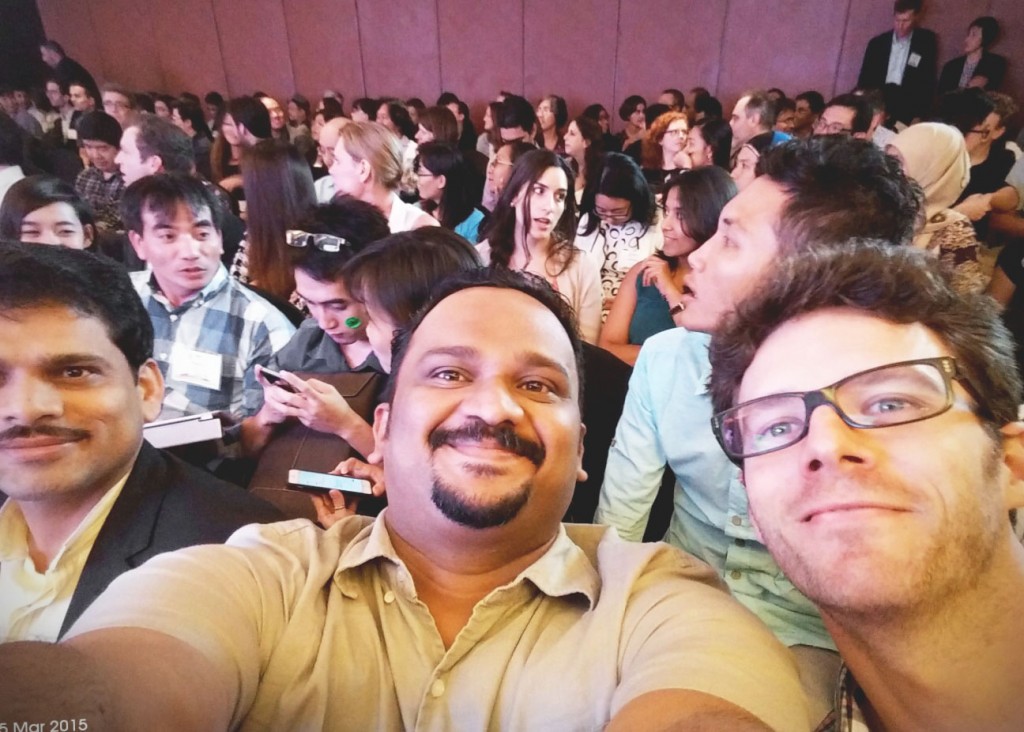 WITNESS' Program Manager for Asia and the Pacific, Arul Prakkash (Prakkash), travelled to the Philippines to attend RightsCon 2015 along with Program Director Sam Gregory.  While in Manila, Prakkash also took part in the Responsible Data Forum, an event that brought together human rights defenders, technicians, and front-line activists to discuss human rights documentation. Additionally, Prakkash met with local groups and NGOs to WITNESS materials and lead short workshops. Despite the city traffic and his tight schedule, Prakkash was able to make the most of his ten days in Manila!
Following his time in the Philippines, Sam Gregory journeyed to Sweden in early April to participate in Defender Days, an annual event put on by Civil Rights Defenders. The event was attended by over 150 European human rights defenders and 160 human rights defenders from outside of Europe. Sam led sessions on video advocacy, video as evidence, and video verification. Check out a Storify from the conference below.
Meanwhile, Jackie Zammuto, WITNESS Engagement Coordinator, rocked it at The University of Texas at Austin.  Jackie conducted a workshop titled, "From Brazil to Ferguson: Using Video to Support Human Rights Advocacy", and participated in a panel hosted but the Department of Eurasian and Slavic Studies, titled "Social Media + The Dynamics of Dissent." The panel discussed the role of social media in recent conflicts and revolutions throughout the world including in Ukraine, Russia, Brazil and the Arab Spring. Upon her return to New York, Jackie held training sessions for youth, tailored to address concerns and needs of young people who want to learn about engaging in activism safely and effectively.
Stay tuned for more WITNESS updates from around the world!